Teacher Appreciation Week
For an entire week during the month of May each year we do our best to show our gratitude toward our teachers. If you'd like to donate to Teacher Appreciation Week, click here.
Volunteer Opportunities
Serving Byron Nelson HS by coordinating volunteer opportunities for students and community. If you are interested in volunteering please fill out the NISD Volunteer Application.
Senior Scholarships
Byron Nelson High School PTSA offers scholarship(s), as permitted by the approved budget, to graduating Byron Nelson High School Seniors who will be enrolled in an accredited college or university or a technical/vocational institute in the summer or fall semester immediately following his/her high school graduation. Your support creates this incredible opportunity. Please consider donating to the BNHS PTSA Scholarship Fund.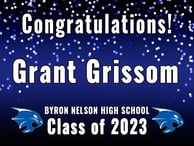 Senior Yard Signs
Beginning in March 2024, BNHS PTSA will sell personalized Class of 2024 Senior Yard Signs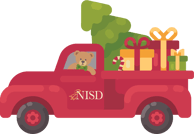 Support NISD Angel Tree
Each year, Northwest ISD opens its Virtual Angel Tree to help ensure every child has gifts during the holiday season. Through the Angel Tree, community members and organizations can select a child to support by providing gifts. All the children, who are listed anonymously on the virtual tree, have demonstrated a need for assistance this school year. All community members, district partners, businesses, organizations and faith-based entities are welcome to participate.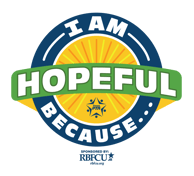 Reflections Art Competition
Started in 1969 by Mary Lou Anderson, then Colorado PTA President, Reflections has grown to be one of the largest nationwide programs of its kind, with more than 200,000 students participating annually.
Year In Review BNHS PTSA 2023
Bobcat Nation! Thank you for supporting YOUR PTSA in 2022-2023